2-star hotel in the heart of Lyon
The perfect location to discover the city.
Everything you need for a wonderful stay in Lyon
Located in the city center of Lyon, in Quartier de La Presqu'île, our 2-star hotel is ideally located. We are 200 meters from the Perrache train station and 5 minutes walk from the old town. It is an ideal location for exploring the historical monuments of south-eastern France.
We offer spacious, renovated rooms with a flat-screen TV, telephone, and free wi-fi connection. 
24-hour reception for your comfort and safety.
We also offer:
A watchman with the possibility of waking up H24
Availability of a bicycle storage area
A shoe shine machine
Possibility of room service for breakfast (+€4)
A bar service
Our hotel, an ideal place to discover Lyon on foot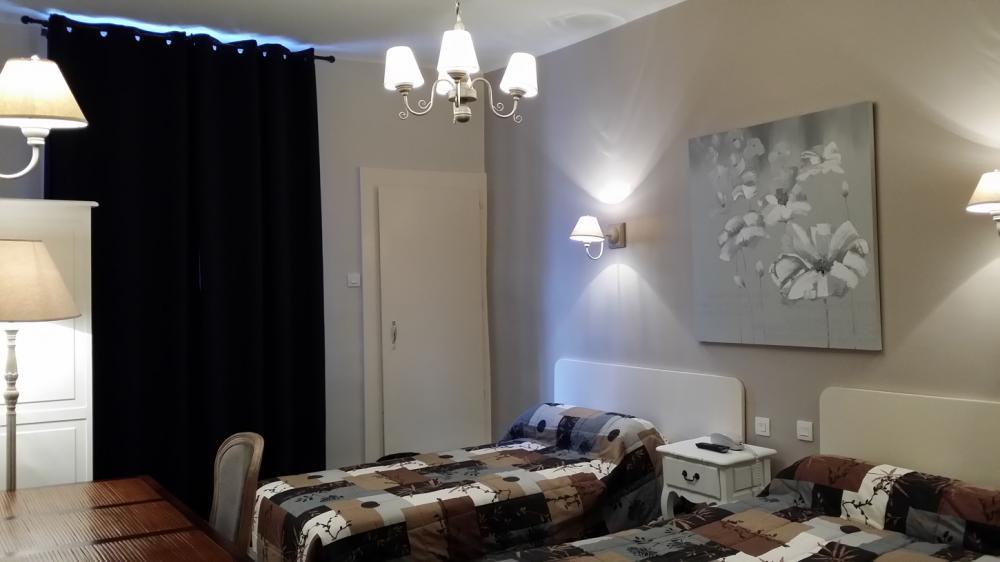 Reasons to choose us.
Our location and the quality of our rooms are already great reasons to choose us. Being a family-friendly hotel, we can accommodate up to 4 people in one of our spacious rooms.
Hotel in the city centre
Warm welcome 24 hours a day
Parking
Renovated rooms accessible by lift
Free Wi-Fi
* L'accès à internet proposé ne doit en aucune manière être utilisé à des fins de reproduction, de représentation, de mise à disposition ou de communication au public d'œuvres ou d'objets protégés par un droit d'auteur ou par un droit voisin, tels que des textes, images, photographies, œuvres musicales, œuvres audiovisuelles, logiciels et jeux vidéo, sans l'autorisation des titulaires des droits prévus aux livres Ier et II du code de la propriété intellectuelle lorsque cette autorisation est requise.
En mettant à disposition cet accès à internet, nous souhaitons vous inviter à adopter une attitude responsable quant à l'utilisation de cette connexion internet.
Nous vous informons qu'un logiciel de type « eMule » ou « uTorrent » peut être actif sur votre ordinateur. S'il n'est pas désactivé, ce logiciel peut mettre à disposition automatiquement des fichiers téléchargés.
Nous nous engageons dans la protection du droit des créateurs et souhaitons vous associer à cette démarche en vous invitant à ne pas télécharger illégalement des contenus contrevenant au droit de la propriété intellectuelle sur internet.
Si vous souhaitez des renseignements sur l'offre culturelle disponible en ligne, et notamment les offres labellisées par l'Hadopi, vous pouvez consulter le site internet www.offrelegale.fr.